Grounds maintenance can cover a broad spectrum of services. We will cover a few of the primary services that Serenescapes can provide for you.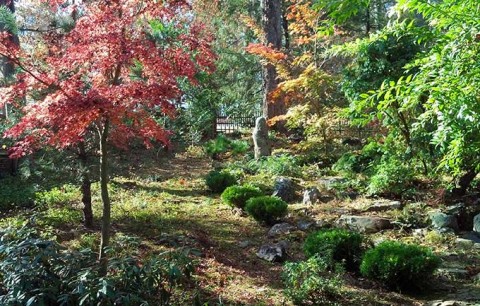 Yard Clean-Up

You can have a beautiful yard any time of year with our yard clean-up service. Yard clean up is only effective when armed with the right tools. Whether it is a Spring clean-up, or a Fall leaf removal we will clean and maintain your garden landscape with the attention to detail that many companies overlook. Our Horticulturally trained staff members will remove the bad and keep the good, all the time keeping their eyes open for that unwanted pest.
Pruning Service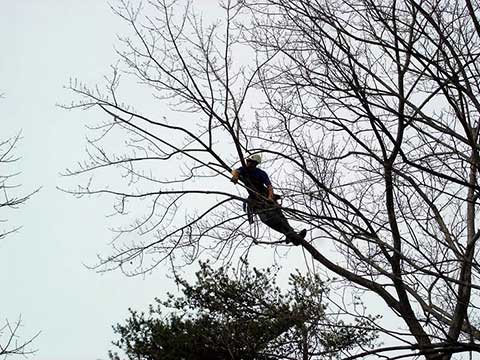 Serenescapes is proud to offer our Virginia Certified Horticulturist "proper pruning service" to our prized customers who respect the benefit of correct pruning techniques from a landscape maintenance company. Most plants in an urban landscape are unable to fulfill their full potential without regular and proper pruning. Our landscaping maintenance staff has been thoroughly trained in the art of pruning trees, shrubs, and flowers. We consider the natural shape of each plant, and we work using pruning techniques that compliment the plant's natural shape but also considering the light and airflow needs. Incorrect pruning of trees, shrubs, and flowers can damage their growth and your landscape investment. It is best done by a certified professional.
Although plants can be pruned at any time of year, late winter is often the best time for pruning most trees and shrubs. Our pruning service involves hand working each tree, shrub, or hedge while using heavy duty Bypass Pruners or hedge trimmers when appropriate.
We start by removing all dead wood from each plant to assure available nutrients are properly channeled to living wood. Our next step in the pruning process is to look for and remove branches that "cross over" each other. By removing the cross over branches, we assure that they will not grow together and open unnecessary wounds where diseases and pests can enter the plant. We then look for redundant growth patterns and eliminate many of the branching layers that prevent light and air from reaching the inner branches of the plant. We see far too many examples from so called landscapers who start by shearing in an effort to place speed ahead of plant health. While this may initially result in lower garden maintenance bills, the resulting burst of growth in the very outer shrub layer makes maintaining plant and hedge size difficult in the long run. It also provides the perfect environment for pests and disease.
Tree Services
If a tree needs to be moved, it needs to be done carefully and correctly. We know when it is a good time to transplant trees and shrubs and how to protect the plant's health. Serenescapes has the right equipment which allows us to get the job done quickly and without harming the landscape around the tree. We also offer tree and stump removal when absolutely necessary.
Transplanting trees & shrubs

Transplanting can sometimes be a better option than removal to help renew your gardens. When a tree or shrub needs to be moved, proper digging techniques are critically important. Our trained workers start with a clean, sharp, digging spade. After we clear the mulch and other organic debris from the base of each plant, we cut through the surface roots by pushing the spade straight down in a circle around the base of each plant.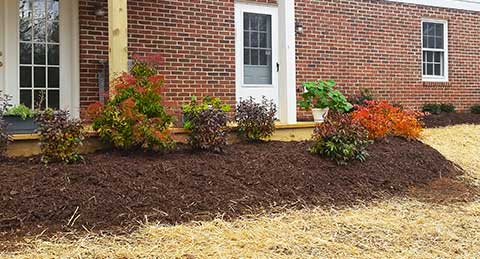 When practical and feasible we like to provide 12″ of root ball for every 1″ of trunk caliper. After cleanly cutting the surface roots, we excavate the cut roots by trenching parallel our new cut along the outside of the planned root ball. We avoid prying our digging spades into the newly formed root ball, as we do not want to cause it to crumble. Only after we have successfully cut through the surface roots, do we start to work our spades under the root ball thereby cutting the remaining roots.
Since water and nutrient absorption takes place through the fibrous root hairs that transplanting eliminates, we also know it is also very important to prune the tops of each transplanted tree or shrub to help balance the water loss from leaf transpiration. Winter is always the best time for transplanting trees and shrubs. This is when plants are dormant and the nutrient level stored in the root system is at its peak.
Tree Removal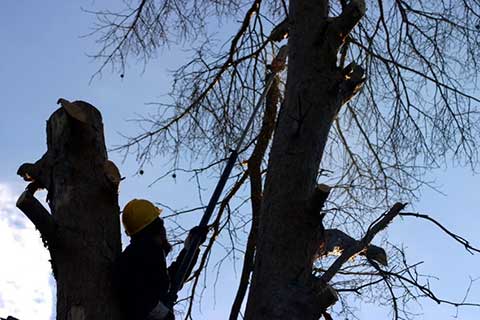 Serenescapes provides quality tree service. We remove trees without leaving yard debris behind for you to clean up. When you need a tree removed carefully and quickly we bring the right equipment to get the job done. Safety is always our number one concern, with number two being affordability. Please get at least three estimates before having a tree removed. Serenescapes strives for transparency and fairness in the industry.
Garden Maintenance
Garden maintenance, mulching, and fertilizing by Serenescapes is key to a beautiful weed free garden.
Garden Weeding
Keeping your garden relatively weed free without the over-use of herbicides is an important step towards total plant health. Weeding is especially important in the spring before flowers turn to seed. The best garden weeding months are April through August. Eliminating weeds before they flower and set seed in the spring will greatly help you manage your garden throughout the rest of the year. We recommend weekly or bi-weekly visits in the spring followed by monthly visits in the summer, so that our technicians can stay ahead of your weed growth cycles. We also offer natural, pet friendly pre-emergent applications. This is a less expensive option and perhaps more reasonable for the smaller garden.
A word about herbicide use
Due to the long term environmental impact, we have significantly reduced our reliance on long lasting pre-emergent herbicides. We urge you to help protect Central Virginia and our streams and lakes by considering joining us in the limited use of herbicides.
When weeds need to be sprayed, we recommend "Burn Out" or other natural products as your first line of attack. When complete weed control is absolutely necessary, we do occasionally use short term herbicides containing Isopropylamine salt of glyphosate (such as Roundup Pro.)
Mulching Garden beds & trees
Planting beds can be mulched with many different types of mulch. All mulches help hold moisture and also reduce weed seed germination. Serenescapes carries several choices for your mulching needs. We carry; Double shredded hardwood mulch, pine bark mini-nugget mulch, pine bark large nugget mulch, red shredded hardwood mulch, black shredded hardwood mulch, cedar mulch (which deters termite damage), and finally we can also get fresh wood chips or rubber mulch. Our designers also love to spruce up a landscape with decorative gravel as mulch.
We highly recommend composted mulch because composted mulch not only adds nutrients to your soil immediately, but is a terrific use of recycled yard waste. We work hand in hand with local recyclers to provide low-impact, environmentally sound compost. The three most important reasons we stress mulching on a regular basis are:
Mulch helps hold moisture thus minimizing water runoff around each plant.
Mulch helps control soil erosion.
Top-dressing your planting beds with mulch can be helpful with controlling weed seed germination.
Lawn Care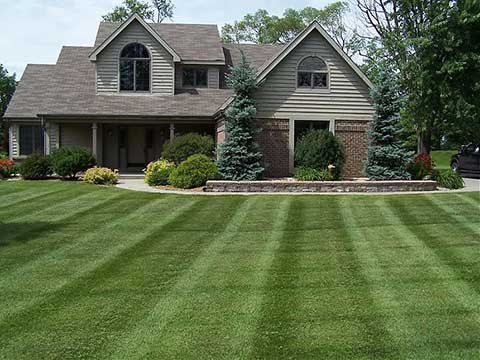 Serenescapes offers residential and commercial mowing contracts. We also customize nutrient management plans for your existing lawn. We base our decisions for your management plan, on scientific data from a proper soil sample. If you need a new lawn established, or an old one revitalized we offer new seeding, de-thatching /over-seeding and sodding services.