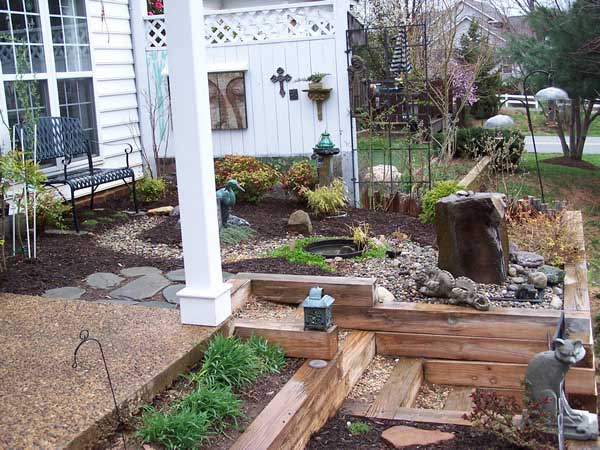 Landscape design requires harmony, and the use of Hardscape features ads a more balanced and natural feel to a planting, garden or entertainment area.
Hardscapes as described below most usually pertain to the use of stone-like materials, although water features can be considered a Hardscape due to the use of stone in their construction.
Serenescapes guarantees all of its Hardscape installations from defect in craftsmanship for a full five years from date of completion.