Outdoor Lighting
Outdoor lighting allows you to enjoy your landscape any time while providing better safety and security around your home.

Home & Garden Low Voltage Lighting
Path or garden lighting is used along walkways or steps to guide visitors' path to your home. They also can be used within the flowerbed to create soft pools of light illuminating your flowers, statuary or small shrubbery. Small spot or "up" lights can provide dramatic shadowing effects on house walls or reveal the beauty of your trees at night. One of Serenescapes' favorites is to set lights into a retaining wall leading to the entertainment area.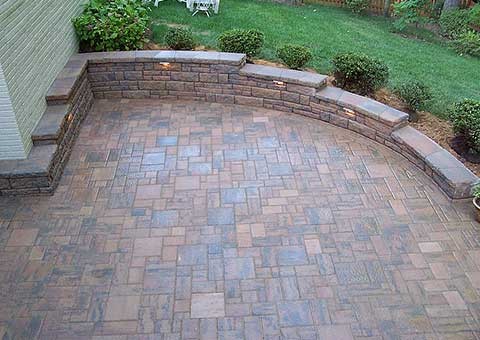 Low voltage lighting systems typically involve mounting a transformer (power source) near an outside 110 volt outlet. We also like to install a timer that you can use to turn your lights on or off at a time of your choosing. For larger projects we bring in a Master electrician and he will tie everything into your home's hardwiring.